We take care of your household duties while you focus on your health.
We understand that facing certain medical conditions can impose difficulty in performing daily tasks. That is why we provide you with caregivers who have the mindset of "cleaning as they go" while ensuring that you focus on improving your health and overall well-being.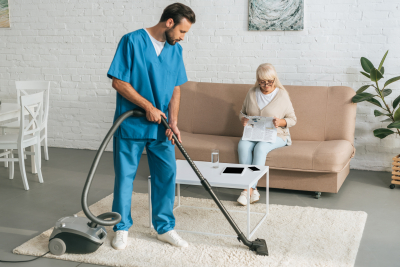 We offer the following housekeeping services:
Vacuuming the floor
Laundry
Folding clothes
Arranging the wardrobe
Taking out the trash
And more
Should you need extra hands in your household duties, you can always ask us for help. Contact us today!