Effectively managing your medication intake.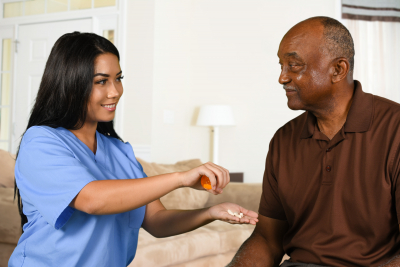 There a lot of reasons why patients resort to not complying with their prescription medications. A few of such reasons include the high cost of medicines, fear of side-effects, and forgetfulness. That is why We Care Home Health Agency LLC exists—we help you effectively manage your medication intake, especially if you take multiple medicines, through regular reminders. We also make sure that your medications will never run out of stock.
Do you have anything to clarify about this service? Please feel free to reach us today.