Helping you regain your normal physical functions through various physical therapies.
Physical therapy can benefit all people of any age. If you or your loved ones are facing the challenges brought by stroke, an injury, or an accident, We Care Home Health Agency LLC can bring physical therapy into your most comfortable setting — the place which you call home.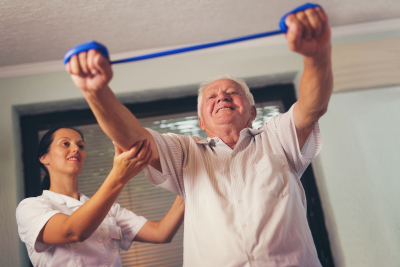 We conduct the following strategies to regain your strength to the optimum:
Body Mechanics Rehabilitation
Reducing Risks for Falling
Home Safety Evaluation
Orthopedic Therapy
Flexibility Restoration
Post Surgery Care
And More
Do you have any questions on how you can benefit from this service? Please feel free to schedule an assessment with us so we can determine the specific therapy that you need.